TOYA S.A. is a socially committed company. We take part in innovative projects of student science clubs and important initiatives of local communities.
We support sports activities among children and young people, as well as activities for those in need. We provide material and financial assistance. We actively participate in sports projects that develop good habits of young people and educational projects that promote the development of technical culture. We work for less fortunate members of our communities. We are particularly proud when our tools instil a passion for technology and encourage people to use our tools.
See the projects we are implementing with our partners:
Support of Scientific Circles
Cooperation with the Odra Centre
Wataha equipment
Support for MKS MOS Wrocław
Initiative for volunteer firefighters
Support for young chefs
Automotive Knowledge Olympics
Wrocław Business Run - charity initiative
Charitable activity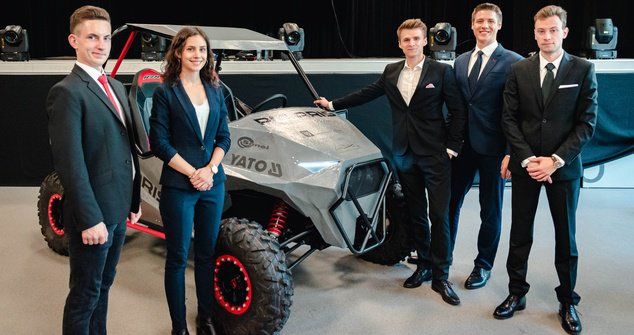 We passionately create reliable tools and share them with students of technical universities to support them in their design efforts.
We have the pleasure to see how projects are created, combining ingenuity and innovative technologies. They also provide an opportunity to gain experience and have fun.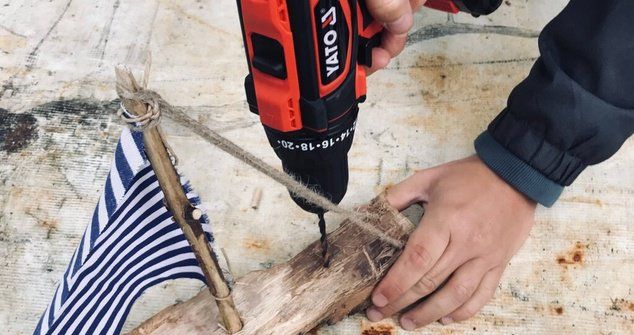 TOYA S.A. accepted the patronage of the year-round series of "Mała Szkutnia" ("Little boatbuilders") classes with YATO in the educational and cultural centre of the Odra Centre.
Its mission is to promote ecological culture, promote tourism activities related to the Oder and organize workshops related to sailing, water and ecology. During the classes, young participants learn the principles of building boat models which they build themselves using zero waste materials and YATO tools.
Odra Centrum is an attractive facility on the tourist map of Wrocław. The modern form and spirit of human symbiosis with nature fills every corner of this barge which houses a cafe, a meeting and concert venue, as well as a laboratory and a workshop.
https://www.facebook.com/FundacjaOnWater/
https://www.facebook.com/Odra-Centrum-987379764799211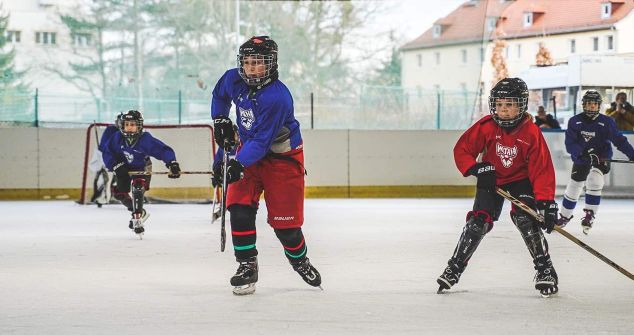 Hockey in Poland? It's getting better and better! The popularization of this discipline among young people in Wrocław is the aim of the Student Sports Club 71 which runs the Wataha hockey team. TOYA S.A. had the pleasure to support the initiative promoting sports activity of children and youth.
The youngest members of Wataha are 3-year-olds – before they start to work with the puck in older age groups, they learn skating.
We have equipped the Wataha club with T-shirts for players and helmets and skates rented to students for the first classes. We also donated a net surrounding the rink to increase the safety of young hockey players and fans during trainings.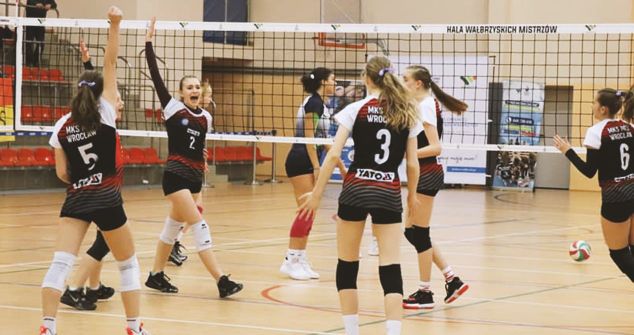 We support the girls' volleyball team operating as part of the MOS Wrocław Inter-School Sports Club.
The team is becoming more and more successful, including the participation in the finals of the Lower Silesian Youth Championships and the quarterfinals of the Polish Youth Championships.
The contestants have a lot of enthusiasm, and you can see their hard work at each training. We have equipped the team with representative costumes and sports equipment and supported them by co-financing the costs of trips to competitions.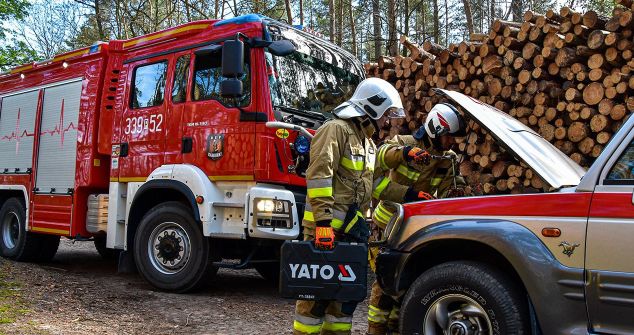 We organize cyclical competitions for Volunteer Fire Brigades units to meet the needs of retrofitting them with tools.
Our initiative, in addition to the material award of the winners, is a form of public credit for the work of the uniformed service.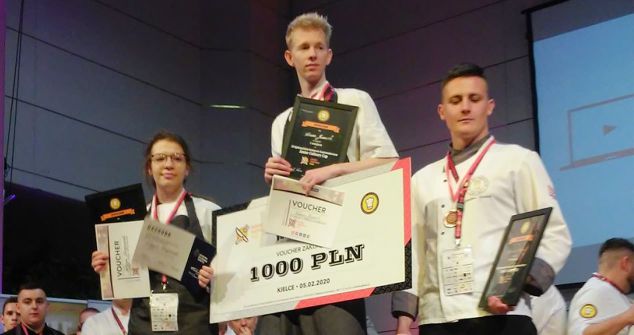 As a producer of professional gastronomy equipment, we were a partner of the National Culinary Competition "Junior Culinary Cap", organized by the Fundacja Świętokrzyskich Szefów Kuchni i Kucharzy (Świętokrzyskie Voivodeship Foundation of Cooks and Chefs).
The final edition of 2020 was attended by 8 students of gastronomy schools from Bielsko-Biała, Lublin, Kielce, Wrocław and Rzeszów.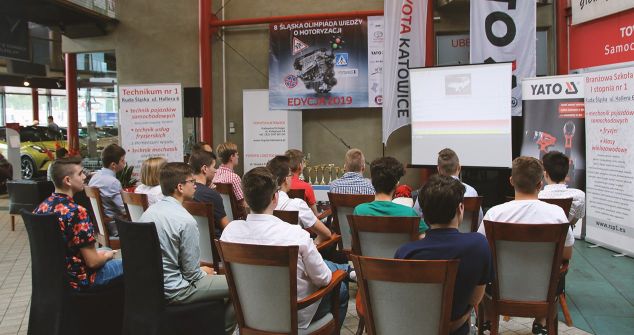 We support the Automotive Knowledge Olympics organized annually by Toyota Katowice and the Upper Secondary School Complex No. 1 in Ruda Śląska – a Toyota patronage school.
We had the pleasure to participate in this event several times now and to fund prizes for the winners. Students of primary schools and automotive technical secondary schols in Silesia participate the competition.
Participants must complete a test of knowledge about the history of the automotive industry, practical technical tasks, knowledge about the Toyota brand and medical rescue.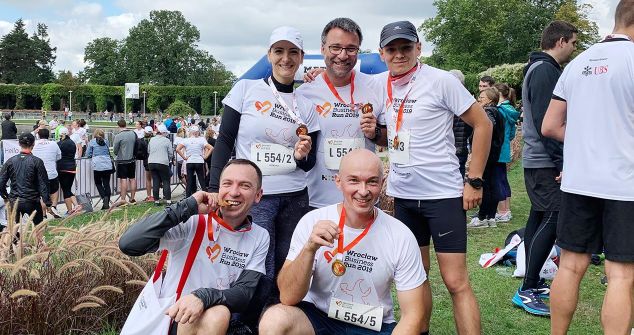 The nationwide event Poland Business Run unites companies in a common goal: to help people with disabilities "Help More" foundation.
In 2019, two company relay teams represented TOYA S.A. and the kilometres charged were credited to the foundation's account.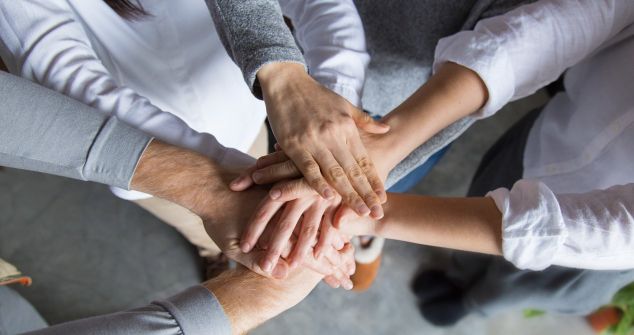 We contribute to improving the quality of life of people on whom charitable foundations and associations focus their efforts. In addition to financial support, we equip selected institutions with tools.
As a result, they acquire new skills and actively participate in initiatives aimed at the development of the local community.
An example of such support is the Specialist School and Education Centre run by Zgromadzenie Sióstr Św. Józefa (Congregation of the Sisters of St. Joseph) in Polanica-Zdrój. The facility organizes practical technical, gastronomic and gardening activities for its students, developing their talents and facilitating their introduction to adult life.